About Central Virginia Appraisal Service
Central Virginia Appraisal Service had its beginning in 1995. The mission of the company is to render appraisal services competently and to adhere to the highest standards of ethical conduct.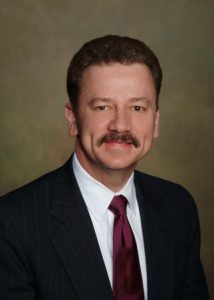 Central Virginia Appraisal Service provides commercial and residential appraisal services in the central Virginia region. Two of our specialty niches are the appraisal of churches and historic property.
John Henry Saunders
John Henry Saunders began his real estate career in Baltimore as a real estate agent. After moving to Virginia his interests shifted to the appraisal of real estate. He is a Certified General RE Appraiser, the highest credential issued in Virginia, and he still maintains a real estate Broker license. He earned a Master Degree in Business with concentration in Real Estate and Urban Land Development from Virginia Commonwealth University.
John Henry is uniquely qualified as an appraiser resulting from a 20 year span of teaching and training real estate appraisers. He has been the principal appraisal instructor at The Real Estate Academy in Richmond, Virginia since its inception in 1999. He has authored courses on a long list of appraisal topics and has had the pleasure to teach them to fine appraisers in Virginia and neighboring states. In addition, he has taught licensing courses for real estate salespeople and brokers. He is also a nationally certified instructor of The Appraisal Foundation for the teaching of the Uniform Standards of Professional Appraisal Practice (USPAP).
Thomas Jefferson has had a profound affect on John Henry since he became a Virginian. Not surprisingly, for his hobbies and pastime pursuits he has adopted several of Mr. Jefferson's interests – particularly the propagation of plants and the ideas surrounding the concept of natural rights.