Real Estate Appraisal Topics
This page provides a list of titles linking you to articles on various  topics related to real estate appraisal. Many people have never had occasion to acquire insight into the valuation process. We hope that you find the accompanying topics informative. If you have a suggestion for additional topics, please let us know.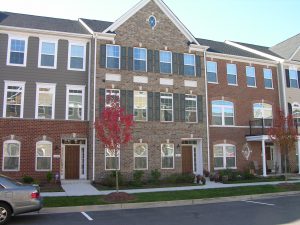 Five Tips to Get the Best Appraisal of Your Home
Real Estate Appraisal – An Indispensable Business
An Overview of Real Estate Appraisal
What Does a Real Estate Appraiser Do?
Five Common Errors & Deficiencies in Appraisal Reports
Real Estate Appraiser Licenses in Virginia


An Overview of Real Estate Appraisal
Real estate appraisers are objective experts who provide an unbiased estimate of the value, quality, and the highest and best use of a property. Real estate transactions entail significant financial commitments. An estimate of market value provided by a qualified appraiser is important to most business transactions involving real estate.
To complete an appraisal, a property inspection is made to evaluate the quality of construction, condition, and functional design. Property information and market data is gathered through personal inspections, searching public records, and interviewing the parties to real estate sales and leases.
Appraisers must recognize and consider influences on value such as location, current market conditions, potential income, and market trends such as supply and demand, and interest rate changes. When analysis of the data is completed and an opinion of value formed, appraisers prepare a formal written report of their finding and conclusions.
Appraisals are required for mortgage loans and tax assessments. An appraiser's estimate of value is needed for property sold by court order. Buyers and sellers of real estate often benefit from an appraiser's expert knowledge of the market when evaluating listing prices or purchase offers.
Many appraisers are independent fee appraisers. Others are employees of banks or mortgage companies. Local governments employ appraisers to provide the assessed value of property for tax purposes. In recent years, the work of the appraiser has been aided by specialized computer software, internet resources, and digital photography.